---
The E. Wayne Cooley "You Can" Award will be awarded by the IGCA in appreciation of the longtime Executive Secretary of the Iowa Girls High School Athletic Union, E. Wayne Cooley. Mr. Cooley is a builder; under his leadership the IGHSAU was transformed into the nation's leading high school program for girls.
The "You Can" Award illustrates the qualities of determination, character and the values of Pursuing Victory With Honor. These are attributes Mr. Cooley, the Iowa National Guard and the Iowa Girls' Coaches Association are proud to represent.
ATHLETE AWARD:
PURPOSE: To recognize inspirational Iowa Girl athletes. All nominated athletes receive a certificate.
CRITERIA: The athlete must show the elements of good character (trustworthiness, respect, responsibility, fairness, caring and citizenship). Any athlete who influenced their team in a positive manner while demonstrating great character, overcoming great odds or sacrifice is eligible. We are especially looking for the athlete that is not chosen all-conference, but is just as valuable to the team.
COACHES AWARD:
PURPOSE: To recognize a coach, especially early in their career, who is successful in building their varsity program. Up to ten coaches per sport will receive a plaque.
CRITERIA: The coach must show the elements of good character (trustworthiness, respect, responsibility, fairness, caring and citizenship). The varsity coach must have completed a successful rejuvenation of their program or is successfully building their program into a winning program. Any coach or program who established a career milestone is eligible.
​NOMINATION DATE:
Cutoff for nomination would be immediately after the specific sport season has ended for the nominee.
NOMINATIONS: Nominations will be accepted from coaches, officials, administrators or media. (Coaches are encouraged to nominate their own accomplishment or player.) State in a brief paragraph what the nominated athlete/coach accomplished. Selections will be posted on the IGCA web site. E. Wayne Cooley "You Can"
​Award nominations should be forwarded to the following:
Soccer & Softball:
Joel Sullivan,
joel.sullivan@ames.k12.ia.us
Volleyball:
Craig Pitcher,
Pitcher.Craig@iowacityschools.org​
Iowa City High, 1900 Morningside Drive, Iowa City, IA 52245.
Basketball, Bowling and Golf:
Virgil Hovden,
vhovden@dunkerton.k12.ia.us
Dunkerton High School, 509 S. Canfield, Dunkerton, IA 50626.
After sending nomination to the representative above, download a "You Can" Certificate
Click Here.
​
After completing the form, You will receive an email with a .pdf that you can print. If there is a mistake in the certificate you receive, complete the form again.
Powered by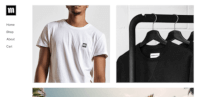 Create your own unique website with customizable templates.